Sorry for yet another new thread, but I'm so happy that these 2 dolls finally arrived here today! Yeah, this bjd thing has totally gotten out of hand for me... still have 6 on the way too, but I swear I won't buy any more! Well... there are still 2 more than I want though...
I won't be painting these 2 till the weather gets warm again so my poor new dolls are going to be blank for a few months T_T
But I figured I could share a few blank pics in the meantime.
Today I received MuXuan in normal yellow resin and ChenXing in normal pink resin. At the time I ordered there was a promotional deal going on and I got a Ken head in normal pink as well.
They are waaay tall! Can't wait to get my Mecha Angels and see what they look like next to each other.
The resin is very pale. I mean Iplehouse has a pretty light normal skin as well, but both normal pink and normal yellow are paler than Iplehouse's normal skin. My Bichun is blushed so it's kind of hard to compare, but I think you can still tell that the base color is darker than the Loong Soul dolls.
This girl has the biggest boobies that I'm going to have on a bjd. Can't wait to custom make some clothes for her XD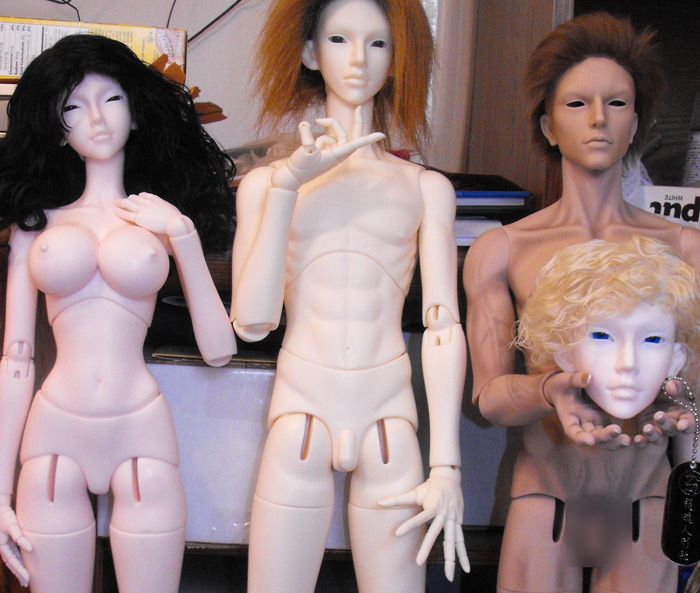 First picture is arranged with the tallest in the center.
2nd picture I put MuXuan between the Iplehouse boys and Bichun is between the 2 Loong Soul dolls so you can compare resin color.
3rd picture is a little closer up so you can see the faces better and a bit of the jointed hand posing.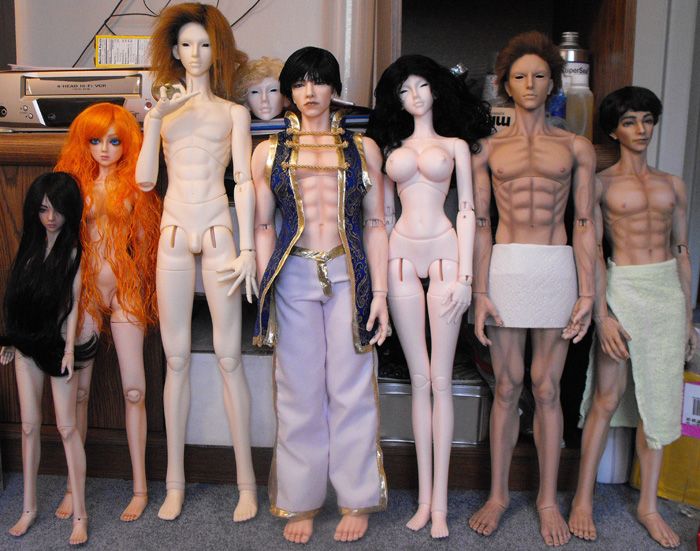 Shows how wide you can splay the fingers compared to the Soom hand that can barely spread it's fingers: